A Service Marketplace is an online platform that supports initiating, facilitating, coordinating and completing the buying and selling of services be it Professional or Freelance services between service seekers and service providers such as Uber, upwork etc. The global reach of these types of marketplace platforms for hiring short-term service professionals is made easier through the use of the internet.
The job that used to be delivered through consultancies and agents earlier can be accessed via online marketplaces now.
As the home service startups like Handy, Zaarly, TaskRabbit, helps customers hire a person to do home chores and run errands, there are professional services startups like Elance, ODesk, Freelancer that provide easy and cost-effective freelance designers, marketers and web developers to clients of varying size and needs.
All of them work by matching the clients with high-quality independent professionals/freelancers based on their skills, pricing and availability.
How do Service Marketplace Platforms Work?
The business model of an online marketplace for professional services aims to connect two entities: service seekers as customers  and professional service providers as suppliers.
The different business models in the services industry are based on how platform owners are charging the suppliers/customers of their platform:
Transaction Based Model
 The marketplace charges a percentage of fee on each transaction.  In this model, there is no upfront cost of listing and encourages more suppliers to join the platform, thus increasing the marketplace' supply.
Benefits:
Customers & Suppliers: By taking away the upfront costs of listing and the risk of not making a sale, this model encourages more suppliers to join the platform. Thus, creating a win-win situation for the platform owners and suppliers.
Lead Based Model
In a lead based model, suppliers pay-per-quote for matching with the customers. The model of having suppliers pay to bid on a project results in more qualified options and the best way for the customers to find the right supplier
Benefits:
Platform Owners:

As customers don't need to pay anything upfront, it is easy to get a larger customer-base fast. After getting a large customer base on the platform, it is easier to onboard suppliers in the marketplace with a selling point startegy.
Suppliers

: A lead-based model gives a low-commitment way of getting on the platform to suppliers — their own web presence.
Customers

: This model of having suppliers pay to bid on a project results in more qualified options and is an easier way for customers to find the right supplier.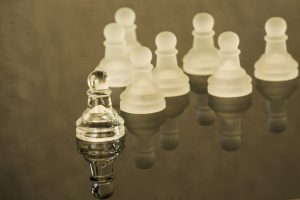 Subscription Based Model
The marketplace offers a range of subscription plans at different price points based on the frequency of use or number of products/services listed.
Here, the marketplace can enable subscription both at the customer or supplier end, where they are billed on a recurring basis and receive their services at the same time on a preset basis or as per their convenience.
Benefits:
Suppliers

:

With Customer Sign up, It's much easier to predict revenue and robust customer insight for cross-selling or marketing.
Customer

:

This model eliminates the inconvenience of buying things/services time and again thus enabling customers to pay a low upfront expense than paying expensive fees for every purchase, Furthermore, the monthly or other periodic payments are often offered at a discount, enhancing overall satisfaction

.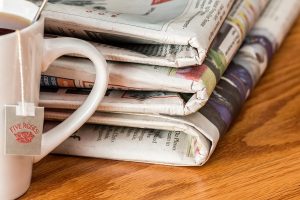 IdyaFlow supports setting up your Service Marketplace Platform on all 3 types of revenue model.
At IdyaFlow we believe, sharing is the new buying. We help individuals, entrepreneurs, small to medium-sized businesses, and large enterprises to launch a fully functional niche peer-to peer marketplace platform in a few days, with few clicks and at the fraction of the cost based on any of the above business models mentioned.
IdyaFlow features include subscription plans, scheduling, recurring payment options, availability management and review management. Explore the IdyaFlow Features here.
Get in touch

with us if you want to build the next big marketplace! And let's begin your journey to success