If you are a SaaS company, sure you have googled the Salesforce partner program stats on its growth and revenue.  The numbers are mind boggling – 90% of its customers use its App exchange and its consultant partners lead 70% of customer implementation. And the numbers are loud and clear, partnership programs among B2B SaaS companies are growing in popularity to reach new customers, land bigger deals, and ultimately, drive more revenue. 
 90% of Salesforce customers use its App exchange and its consultant partners lead 70% of its customer implementation
70% of the twenty biggest public SaaS companies have an app store  (ex. Salesforce AppExchange). However, this trend is not limited to public companies. Private companies like Slack, Stripe and Intercom have also built their own app store. While the app stores focus on traditional third-party app integrations to its core product, it is extremely important to note, B2B SaaS companies are adding consultant partner directories solutions to build a fuller ecosystem of partners, even if they don't fit into the standard app store framework. 
While some companies have offered similar partner directories for years (as is the case with Salesforce's AppExchange Consultants), it's worth noting that we've recently seen an industry-wide push towards recognizing service partners to increase customer success to drive retention. For example, Zendesk recently launched a Partner Directory to go alongside their traditional app marketplace. 
Here's where we see three areas in which partners can differentiate themselves:
New digital tech challenging existing skill sets: partners can bridge the gap between the known and the unknown

Adding value merits revenue: partners who can add value to the customer supply chain can charge a premium price

Customisation requirements are growing: partners who can bring customisable solutions will win on simplicity and speed
But Partner directory services are like Yellow Pages – they are no good to your customers nor any value to your partners, except some brand visibility. Let's put it simply – How would you track what your customers are looking for? How do you measure the value of your partners? How do you learn about your customer pain points? 
 CRM helps with customer engagement and PRM is about improving partner experience 
CRM-PRM solutions are a real revolution for SaaS companies wishing to make both direct and indirect sales processes more dynamic, improve productivity, and promote sales reach. Both focus on new customer acquisitions. To put it simply, a CRM is to a Sales Manager as a PRM is to a Partnership Manager. 
CRM helps with customer engagement –  The data gathered by CRM software can show you how impactful your marketing campaigns are and how your potential customers are responding to them. On the other hand, PRM improves the partner experience and can help partners stick with your program. New SALES! – How to sell, upsell and cross-sell your product.
Below is a high-level Partner Relationship Management process – As you will note, deal registration requires partners to manually create a deal and manage the opportunity. Some PRM have built integration to CRM to manage the deal centrally. And you guessed right, partners do sometimes forget to create them and require your partner manager to resolve any conflict with duplicate deals. Both are time-consuming and expensive.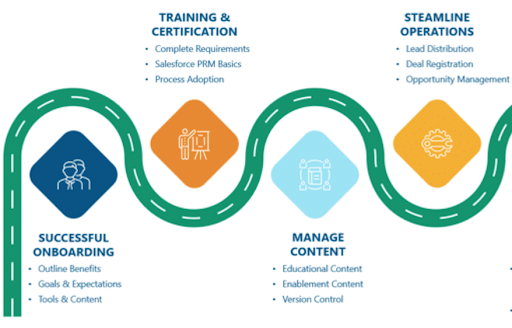 A service marketplace platform is an online platform that connects and facilitates purchasing of services between customers and service providers.
The glue connecting the CRM and PRM is the Partner Service Marketplace Platform – enabling you bring both your customers (from CRM like Hubspot) and partners (from PRM like Kiflo) seamlessly.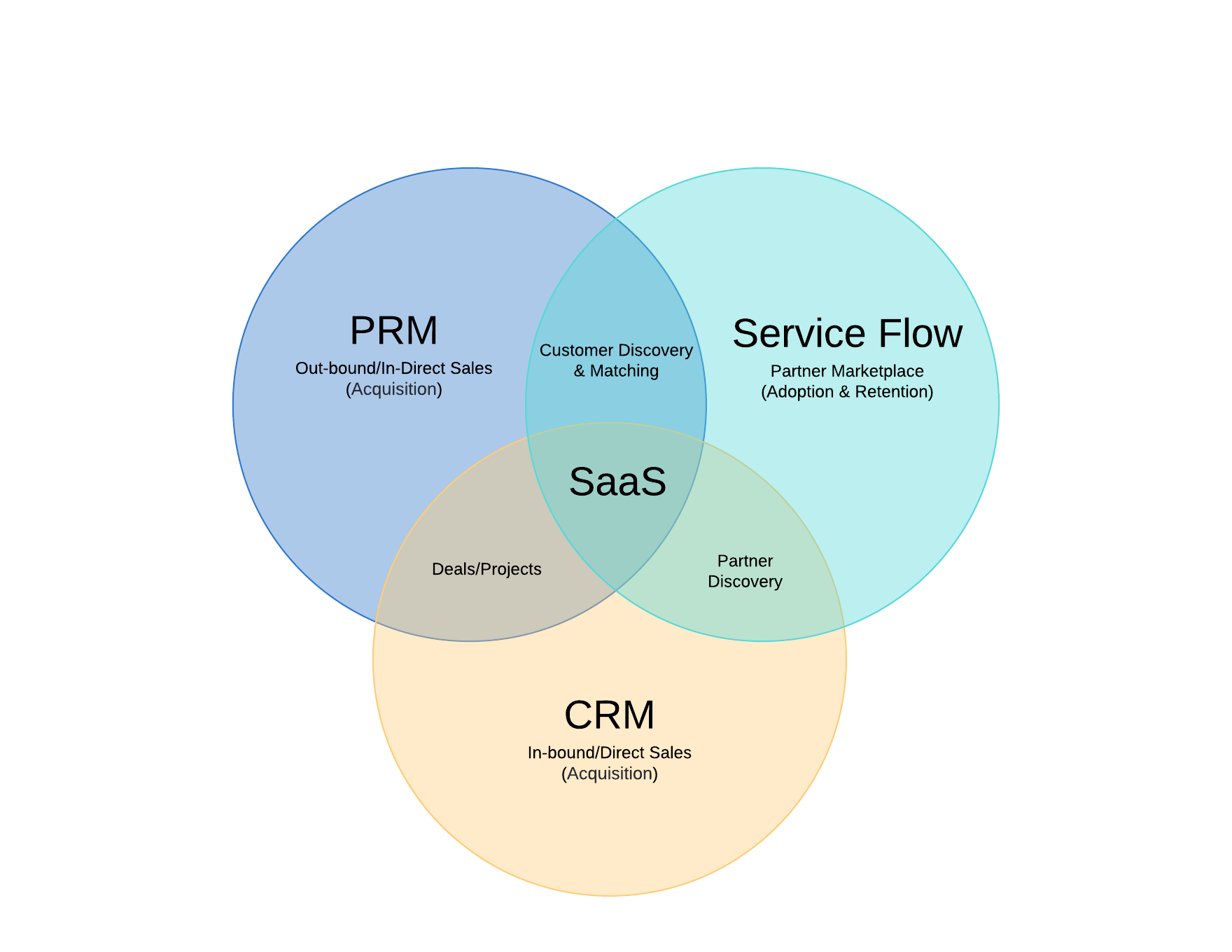 Service Marketplace Platform provides value to your customer in three main ways: via discovery, trust and convenience. 
They help customers identify the right service provider (discovery)

they give them the assurance that the service provider is legitimate (trust)

They remove the friction which arises when connecting directly with a service provider (convenience). 
The continued uncertainty from the pandemic, combined with implementing advanced new digital projects, will multiply the potential risk for your customers. Given that heightened risk, they will be looking for trusted partners to guide them through – a skilled "pit crew" if you like, to keep them in the digital transformation era. 
Service Flow is SaaS turn-key Service Marketplace solution, fully integrated with Stripe Payment Gateway giving you the ability to efficiently onboard third-party service providers, grow your implementation partner channel, and increase customer retention.
Contact us today at support@idyaflow.com to book your detailed demo.