In just over 10 years after its launch in May 2012, the Atlassian Marketplace has surpassed $2 billion in sales. It took the Marketplace seven years to reach its first $1 billion in sale and the new milestone comes just two years later, a testament to the rapid growth in their customer demand and the efforts of their Marketplace Partners to meet this demand. 
One-third of Atlassian' total revenue is driven from the Partner Marketplace
Today, Atlassian Marketplace connects over 700 Technology Partners who provide a higher-touch rollout and implementation experience to their customers and drive over one-third of their total revenue – customer success equals marketplace success, which means Atlassian continues to grow.
Software-as-a-service (SaaS) companies spend over 92% of their first-year revenue on customer acquisition and land many new accounts. As their products become increasingly complex, difficult to understand, and requiring a higher level of hand-holding, many existing customers become understandably frustrated, resulting in low adoption and usage rates, which eventually leads to greater churn. 
Understanding why software users stop using SaaS products and cancel their subscriptions is key to implementing effective retention strategies.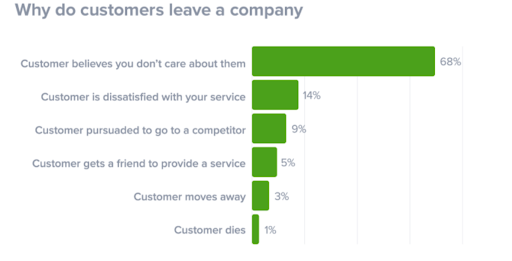 Source: superoffice
Almost 70% of the identifiable reasons why customers left had nothing to do with the product. The prevailing reason for switching was the perception that software companies don't care about customers and their individual needs. Today, Customers have a plethora of options to choose from. According to this PwC report, 59% of customers consider leaving a company after a few bad experiences, while 17% say they are ready to switch after only one bad CX. 
According to a study by Bain & Co, a 5% increase in customer retention rates can potentially boost profit up to 95%
SaaS is built on the recurring revenue model: To grow a SaaS business quickly and sustainably, you need to acquire customers and retain them. When SaaS companies find themselves scaling fast, you will see a shift in the company' focus. This impact can be often seen to a higher extent within the departments responsible for services delivery, onboarding or implementation.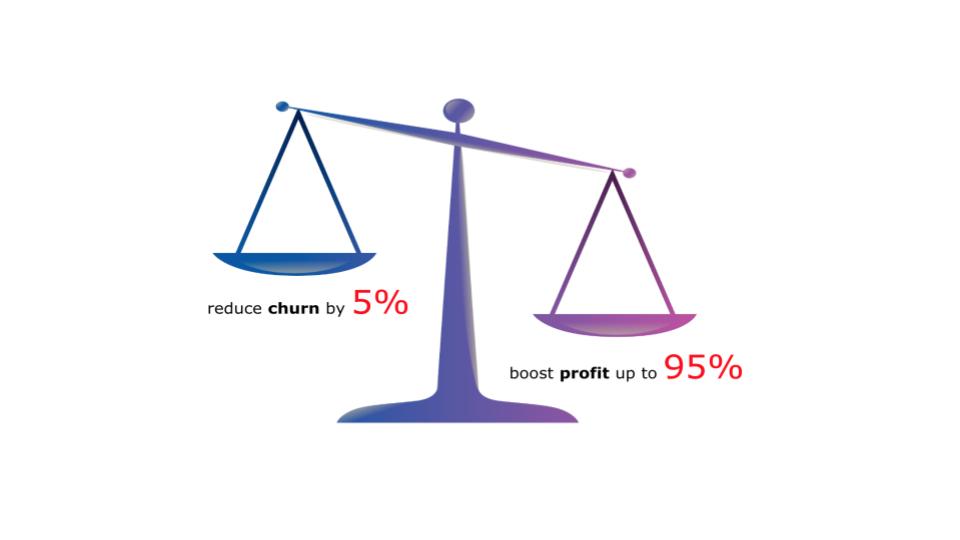 High customer churn is a current scourge across industries all around the world, and retaining customers is of paramount importance for the profitability of companies, especially in the world of SaaS. Luckily, efficient organizations—who are aware of the issues—are increasingly turning to technology partners to help with the heavy lifting of personalized touch-points, implementation and support.
Technology partners help businesses reduce their costs per lead, reduce churn and increase revenue
Implementation or Technology partners are important for SaaS companies for three main reasons:
Reduces churn:

The higher your customer churn rate, the more difficult it will be for your SaaS business to achieve growth through new customer acquisition.

Maximize customer lifetime value (LTV)

: If your customers are successful using your product, they're less likely to churn. 

Unlocks second-order revenue:

Making your existing customers successful makes it more likely that they'll want to recommend your product to their network or continue using it when they move on to new roles.
Having a partner perform implementation or integration activity requires a (1) diligent selection process (2) organized onboarding and training process and (3) Robust reporting on partner service quality and customer experience. Just like your own team members have to be trained and educated on your product/s and the best implementation methodology for your product/s, so do your partners. 
We at IdyaFlow believe 'Network Effect' is everything when it comes to customer retention. We help SaaS companies establish a marketplace to connect software vendors, technology partners with customers looking to augment their experience on your platform. A self-serve marketplace experience that aims at providing customers a single stop solution where they can shop for everything else they will need to super size their investment on your platform. 
IdyaFlow will help you achieve this from soup to nuts in 8 weeks. Our proven marketplace solution:
Designed to help SaaS companies connect their communities of customers, vendors and integrators resulting in network effects.

Customer Experience after sign-up and implementation can be tracked, configured and integrated into your platform as you see fit.

Analytics to understand marketplace health metrics resulting in opportunities to fine tune marketplace experience.
Gaining the customer's trust from the start, holding their hand through the implementation process, giving them higher-touch personalized service, monitoring their feedback of your platform, understanding the challenges they are facing and helping them to realize the progress they're making and the value they're realizing will help SaaS companies to not only retain that customer, but grow their usage of your platform and turn them into an advocate for your company.
Let us show you how, contact us at support@idyaflow.com for a demo.